Outdoor Audio Video
Outdoor entertainment is quite popular in the Atlanta area, and there is a high demand for outdoor AV systems. With outdoor AV systems, families and friends can spend quality time outdoors with some music in the background or watch a movie together in their backyard. It can also be a great place to relax outside after a long day at work. An outdoor entertainment system typically includes audio, video, lighting and other technologies that work together to let you escape to the great outdoors without sacrificing the creature comforts of your smart home.
Live Life Outside
At Digital Lifestyle Solutions, we provide high-quality audio and video solutions you can enjoy outside your home. These solutions will enhance your outdoor entertainment experience while withstanding the environmental elements.
Our solutions make it easy to take the indoors outdoors. We provide no glare TVs, landscape lighting, hidden audio solutions, and wireless internet to keep you connected anywhere on your property.
We work with you to learn more about your outdoor lifestyle. This helps us to determine what types of solutions suite you best. Is it an outdoor kitchen you want as a centerpiece or is it a relaxing pool and spa escape, maybe it's both. One thing is for certain and that is you can trust that the professionals at DLSAV have the skill to bring your idea to life.
Outdoor Audio
Imagine the joy in watching the game or a movie outdoors with full surround sound. What's even better is that you and your guests won't have to look at ugly speakers hanging around on the walls. We incorporate your audio into the elements such as flower beds and rocks to bring the sound you want without sacrificing the look and feel of your outdoor space. We guarantee your outdoor speaker system will sound better than your neighbor's living room!
Outdoor Video
Outdoor televisions have come a long way over the years. The picture quality is just as good as your typical high-resolution television but it is glare-free. The glare preventing technology is key for outdoor applications as the sun's movement will impact your view at different points in the day. Place your television in full sunlight or in a shaded area, either way, you can rest assured there is a solution for any type of backyard setup.
Access Control and Security
We take security seriously and you should too! You spent a lot of money to build your dream home inside and out. Naturally, you want to protect your investment and your family. We offer top of the line solutions such as 2N, Yale Living and eKey which integrate directly with Crestron to give you the highest level of control. With 2N you are able to easily take advantage of a video intercom door. With ekey you are able to incorporate fingerprint access controls into your home. Combine these solutions with a top of the line security camera system and you have a fortress to be proud of.
A Complete Solution
What we offer isn't just a simple television or speaker installation. We off a full solution powered by a Crestron control system. Outdoor entertainment doesn't just stop with audio and video. For security and ambiance, you also want to incorporate a smart lighting system. Our lights can light a pathway, accent your landscaping or show team pride with custom colors for game day.
By centralizing all control through your Crestron control system you are able to fully automate and control every aspect of your outdoor space. Maybe you want to time all the lighting at certain times of the day. Maybe you want to ensure the temperature of your spa is just right and the music is playing your favorite station all from a simple controller or smart device. The possibilities are truly endless. Create the outdoor space of your dreams by partnering with Digital Lifestyle Solutions.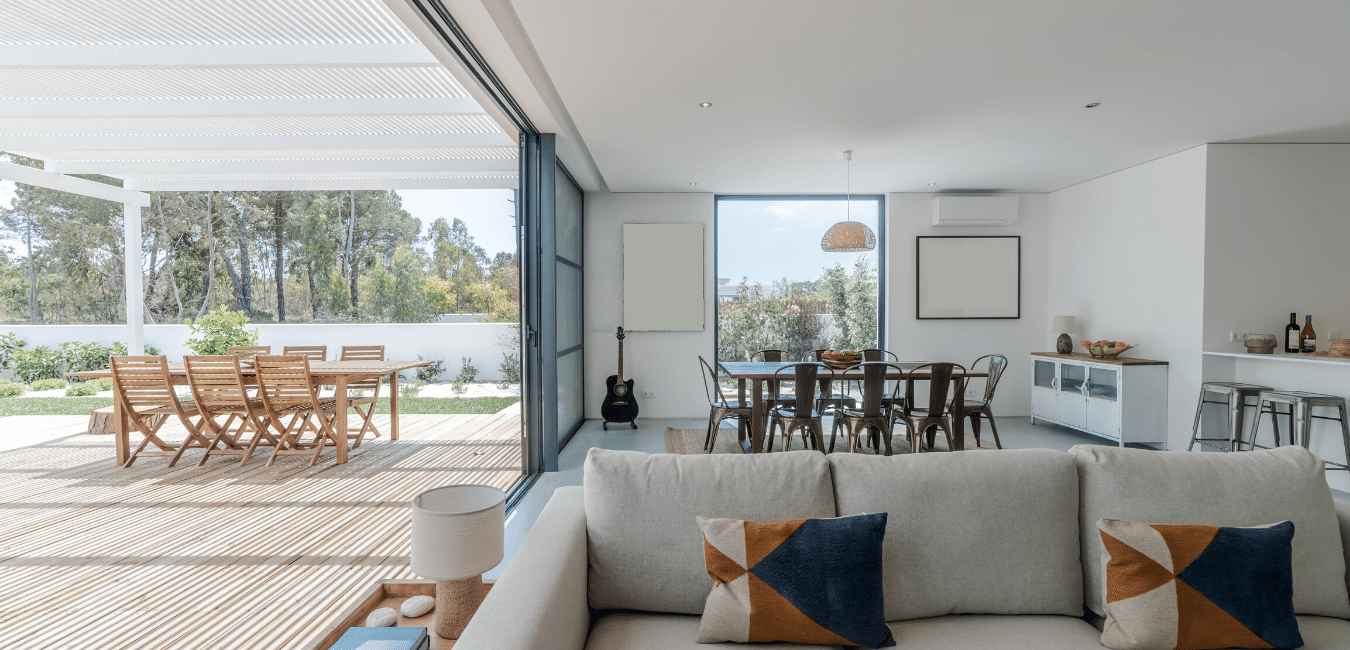 More about Digital Lifestyle Solutions
Digital Lifestyle Solutions engineers, programs, installs and maintains smart home technology and commercial control systems in Buckhead, Alpharetta and the greater Atlanta area. We provide simple control of integrated technology and automation comprised of audio, video, lighting, motorized window shades, climate control, energy and power management, and networking. Our extensive experience, expert Crestron programming, customer-focused approach, and high quality of service makes it easy for you to experience all the benefits of customized technology solutions for your home or business. Contact us today!
We look forward to serving you!