Outdoor Lighting
No outdoor entertainment system is complete without a top of the line outdoor lighting system. We are proud to offer one of the best brands in the lighting business. Let us introduce:
Holm Outdoor Lighting
Digital Lifestyle So
lutions has partnered with Holm to bring you a best in class Outdoor Smart Lighting System.
The perfect lighting can help create the ideal setting for your party or chill time. It also helps to provide the right light to enjoy your favorite game on the TV when the sun is down.
With late-night parties and gatherings, you need pretty good lighting for various reasons. You can set it to any intensity you want to give the right ambiance. They can also be programmed to turn on once the sun goes down automatically.
Bring life into your plants and gardens with accent lighting. You can also create beautiful pathways throughout your backyard to enjoy a nice stroll on a warm Atlanta evening.
How Outdoor Holm Lighting Works
Holm designs all their own products for a cohesive system and can apply new technology quickly. Their LED products provide high-quality light with optimal energy efficiency, lifespan, and durability. ZDlink provides complete fixture control while allowing our fixtures to integrate with other third-party control systems such as Crestron, or partner of choice.
Smart lights by Holm are made from premium materials such as copper, brass, stainless steel and choice grades of aluminum. High-grade base metals are the primary protection to withstand the elements and enhance aesthetics. The Holm product line was designed to meet your required specifications while keeping with the aesthetics of your property. By incorporating exclusive technology into their light fixtures Holm differentiates themselves from other lighting brands which is why Digital Lifestyle Solutions has chosen to partner with them.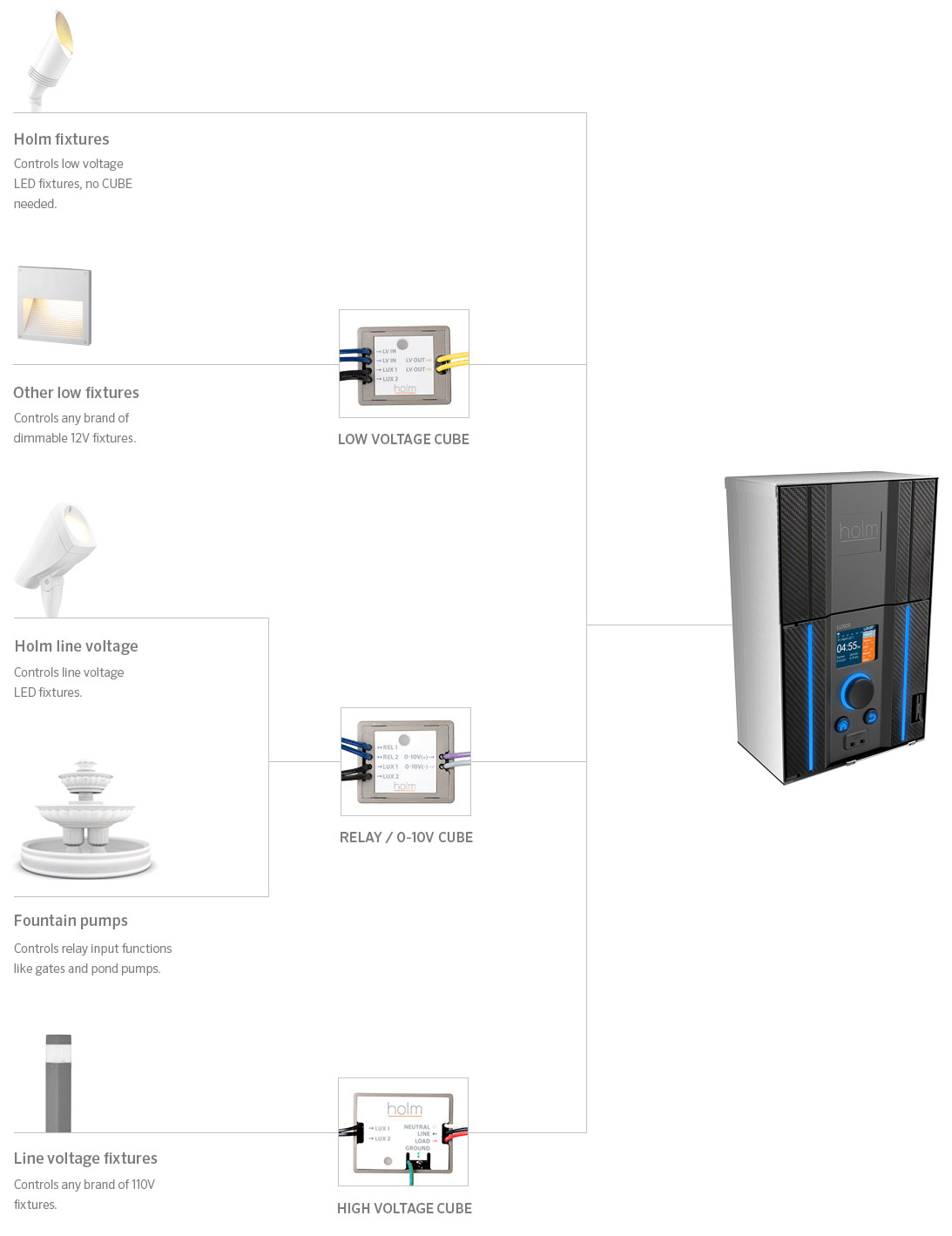 Features such as zoning, dimming, color, scheduling and WiFi control allow you to truly take control of your space, take a moment to learn more:
Zoning
Zoning allows you to program single fixtures or groups of fixtures into preset vignettes. These presets can be activated for events, parties, and weekly activities.
Dimming
Dimming allows you to automatically emit a desired illumination level anywhere within your lighting system. You can also control individual fixtures or a group, creating endless design possibilities.
Color
By combining zoning, dimming, and color you are able to create 30,000 colors using RGBW LED technology. Think about it, red & green for Christmas, your favorite sports team colors on game day, or company colors for special events. You can adjust temperatures to match the outdoor vegetation and/or architecture. You can adjust the color of an individual fixture or groups of fixtures for unlimited theming.
Scheduling and Control
When you choose the right lighting package, like Holm, that means your fixtures and controls will work with your building control system. We prefer Crestron and Holm controls are completely compatible. Your lights can be scheduled with all your other smart home technologies. Integrate your lights and control with other outdoor aesthetics like fountains and water accents.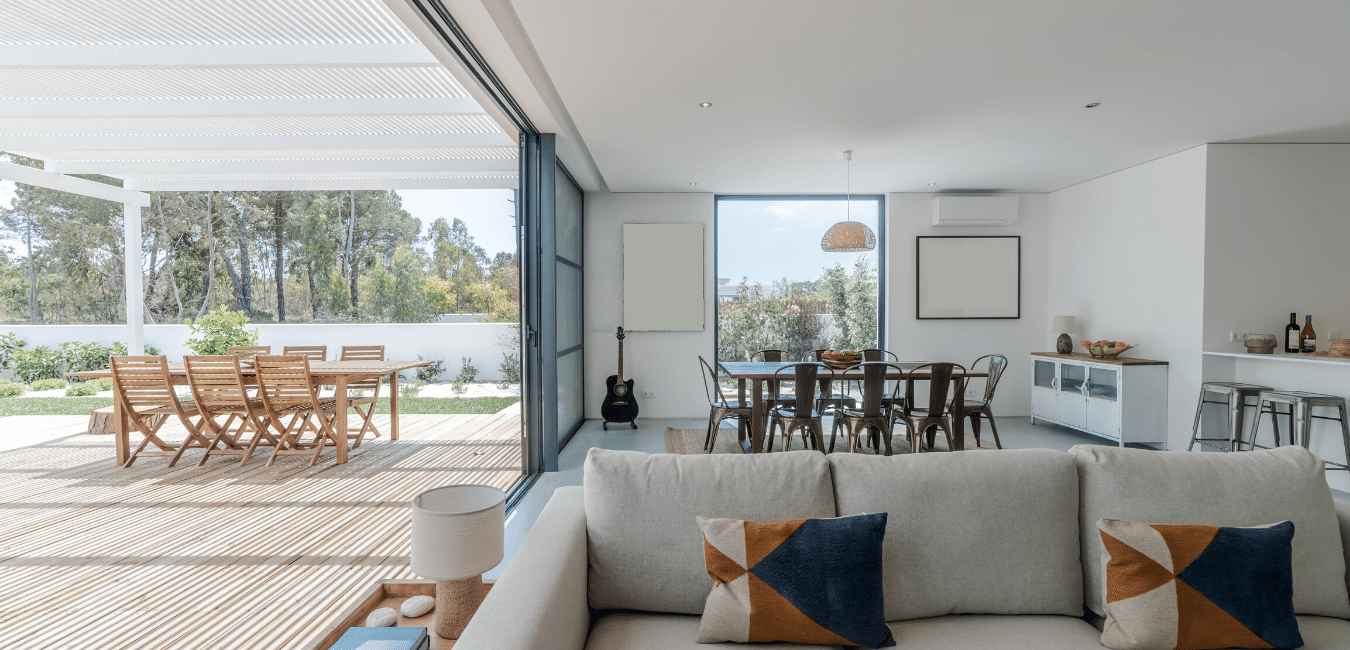 More about Digital Lifestyle Solutions
Digital Lifestyle Solutions engineers, programs, installs and maintains smart home technology and commercial control systems in Buckhead, Alpharetta and the greater Atlanta area. We provide simple control of integrated technology and automation comprised of audio, video, lighting, motorized window shades, climate control, energy and power management, and networking. Our extensive experience, expert Crestron programming, customer-focused approach, and high quality of service makes it easy for you to experience all the benefits of customized technology solutions for your home or business. Contact us today!
We look forward to serving you!