Smart Home Solutions Tailored to Your Lifestyle
Crestron home automation:  The dream of having a smart home is unique for everyone, our expert designers can help you bring that dream into reality with Crestron home automation. 
Make your house always feel like the most welcoming home with the help of automation! Imagine waking up to the smell of fresh hot coffee, your favorite morning music playing from the main room, your bedroom curtains opened 'just so' to ease you into the day…
Or coming home after a long day... You simply press the 'welcome home' button and your home welcomes you by deactivating the alarm system, adjusting the temperature, drawing the curtains, adjusting lighting, and putting on your favorite music.
Whether you manually activate a program or let it all run on automated timers, home automation lets you maintain the perfect atmosphere at any time, day or night.
The Crestron Smart Home
Let Home Automation Bring Your Home to the Next Level of Comfort and Energy-Efficiency
Let's go back to the perfect morning scenario... You've finished getting ready for the day and are about to finish backing down the driveway once you check for sidewalk traffic. You open your home automation app and hit the "Away" program. The garage door closes, heating or cooling is reduced, shades close, all the lights turn off, and your home alarm is activated. Let your Crestron smart home system take care of everything and never worry about whether or not you turned everything off.
Home automation doesn't stop at perfect automation of ambiance, comfort, and security, it also lets you go "greener" than you ever could otherwise. Having your home automatically lower the thermostat and turn off lights and other appliances while you're away can save up to 25% or more on your usual energy bill.
The use of automated shades will help efficiently maintain the temperature in the home which will also improve its energy efficiency. Integrate your system with residential solar and energy storage to manage how energy is consumed and how devices are powered throughout your home for even more savings.
Everything You Need
With our extensive collection of intuitive control options, the Crestron smart home experience is always at your command. Between sleek and brilliant touch screens, ergonomic handheld remotes, and customizable designer keypads, you'll find an elegant Crestron control device to suit every space in your home.
The center of your smart home. Control everything from a beautifully designed touch screen – control lighting, adjust the temperature, put on your favorite music all with the tap of a button.
Effortlessly entertain your guests or family with one touch. Want different music playing in the kitchen or outside? It is easy with a Crestron smart home.
Set the perfect scene for a dinner party or family movie night, as the screen drops, the lights dim and you settle in for a great experience.
Keep your home and loved ones safe. Crestron gives you the freedom to control your security and monitor your cameras remotely, giving you the peace of mind you deserve while away from home.
Stay in control without limits. Use your remote to communicate, entertain and play at the touch of a button.
Take your viewing to the next level with a Crestron Home Theater system. Whether it's cable TV, streaming the latest movie release or playing a 4k game, one touch ensures your viewing experience is optimized for whatever your choose.
Crestron motorized shade control can transform a room into a remarkable space. Designer fabrics, elegant hardware, and top-notch technology ensures you have the perfect shading solution for any room or desired environment.
Intuitive climate control ensures the perfect temperature for every season. Whether it is cold or hot outside, your smart home will adjust to ensure complete comfort and energy efficiency.
Why Use Crestron for Home Automation?
The user experience delivered by Crestron is easily the number one reason they are the undisputed leader in the smart home industry. This is largely due to the fact they are one of the only companies that designs, manufactures and supports such a full spectrum of smart home solutions. We choose Creston home automation products for our customers because our mission is to provide the best possible user experience in everything we install.
Systems that mix and match many different technologies from many different companies are prone to inconsistent and unreliable performance. Why go through the hassle when you can have a fully integrated system installed by knowledgeable professionals?
When you choose Digital Lifestyle Solutions you are choosing a Crestron system that provides an amazingly personalized and worry-free system that is easy for you to use, modify, upgrade, and maintain.
Convenience / More Quality Time +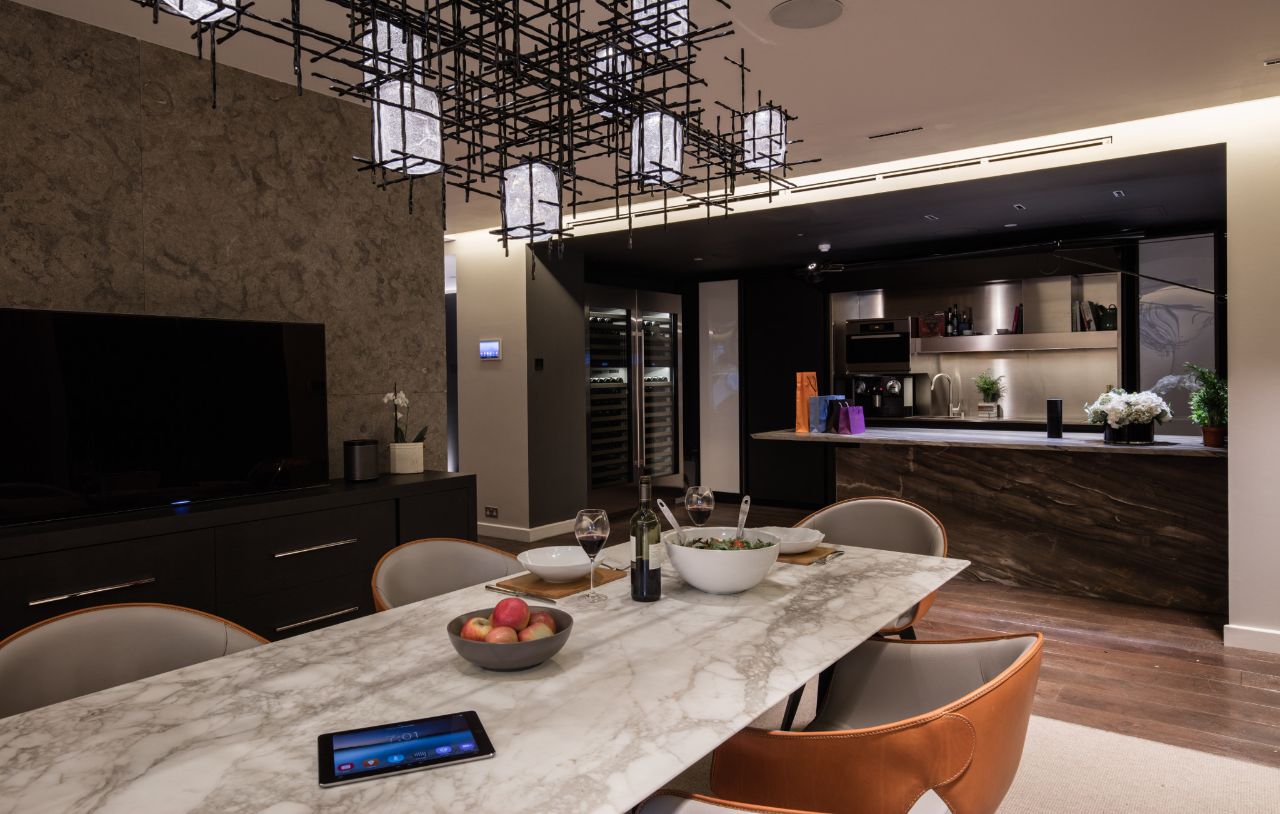 Convenience / More Quality Time +
So many tasks related to comfort can be automated, thus saving you precious time and money. There are familiar, repeating ambiance settings we tend to prefer for each part of the day, such as dinner, watching a movie, coming home from work, leaving the house unattended, and even having a party. A smart home designed and installed by Digital Lifestyle Solutions will help you set your environments with the use of lighting, shades, temperature, video and sound all from touch screens in your home, or right on your phone or other smart device. Think of every time you've left the heat or AC on while you were gone because you didn't want it to be too cold or hot when you came home, even though you didn't need it while you were gone. A smart home automation system can do this and so much more. By making micro adjustments to your lighting, cooling, heating, and power systems you can easily improve your daily quality of life while also saving money.
Save Money and Go Green +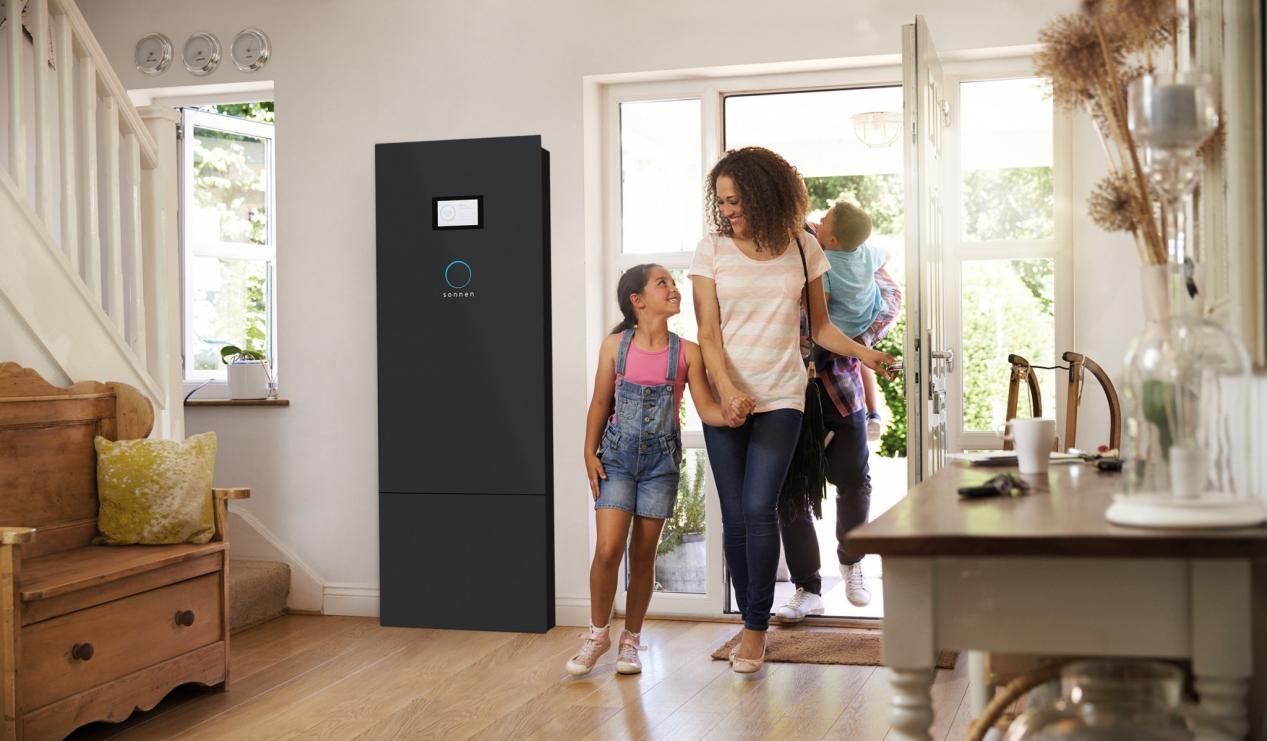 Save Money and Go Green +
An Atlanta, GA home with Crestron smart home technology can automatically turn off lights or lower the thermostat when you are not using them to decrease your energy bills by 10 to 25%. The use of automated shades can further improve its energy efficiency. Want even more savings and reliability? Integrate your home automation system with solar power and let the energy automation system manage how energy is consumed and how devices are powered throughout your home for even more savings.
Reliable When it Matters Most +
Reliable When it Matters Most +
Why pay for expensive home security installation and monthly monitoring when there are even better solutions with Crestron? Let your home automation system turn on your alarm and make it look like people are home by randomly turning on and off lights, opening, and closing shades periodically, or whatever you prefer to make it seem like someone's home even when no one is. You will be able to monitor your home from anywhere, as well as be alerted to any potential threats anywhere in the world through your phone or other smart devices.
Get Started Automating Your Georgia Home!
Contact us today and we'll walk you through getting started. We can put together a perfectly custom fit home automation system for anyone. Just answer a few questions and we will provide you with options and prices most suitable for your needs.
We offer reliable, professional installation of fully-integrated Crestron home automation systems. What this means is you never have to worry about mix and match components, or figuring out how to program complicated software. You can count on our professionals to install and set up your smart home system so it's all ready to go with zero maintenance from you. Call us now to get started!